The podcast agency with an ear for quality
Good B2B podcasts reel customers in
Buyers identify with inspiring brand ambassadors and their stories. With a professional B2B podcast you can communicate with your target group at eye - or should we say ear - level. Present your company in an authentic, approachable and exciting way with an outrageously good corporate podcast. Give your company a voice
Stories catch your ear & and stick in your head
It takes skill to give your company an unmistakable personality and voice. With the help of a professional podcast, you can become a constant & loyal companion to your audience in any situation. Build leadership on a topic, achieve more reach with high-quality content, or reach new target groups as an expert in your field.

When a marketing agency and an innovation consultancy work together, they form a powerful voice for the creative industry. Together we inspire our followers with informative insights into our topic world and exciting best practices. Contentfish always brings the highest level professionalism and authentic charm.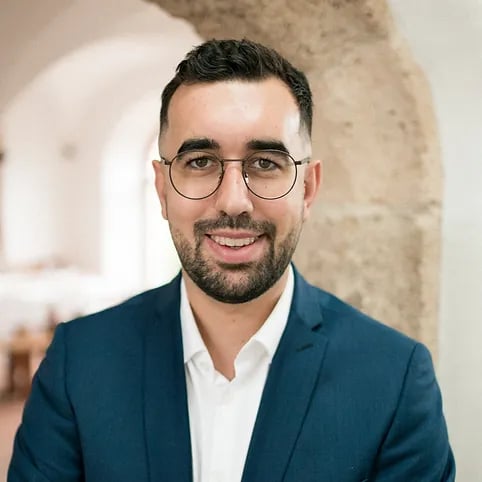 Julian Eberling
Managing Partner and Founder | dockyard.ventures GmbH
Podcast Advice
We'll advise you on the implementation of professional corporate podcasts and design your tailor-made audio content. Our experts will support you with every topic, every idea and every format. Our goal is to inspire your listeners with exciting stories straight from your company.

Strategy & Planning
Stand out with a strong strategy. In close and trusting cooperation, we'll develop new perspectives for your business together. We'll do this by limiting your target groups, topics and channels in a meaningful way to utilize your resources sustainably and successfully implement content.

Podcast Production
Whether it's an audio newsletter for customers, an internal means of communication or a talk by an expert - we produce every podcast in the highest quality and use the most modern equipment to tell your story.

Content Management
We generate reach for your podcast. Our content managers are in close contact with the most important platforms and podcast hosts. Through straightforward and close cooperation, we always guarantee the scheduled publication of your B2B podcast and continuously develop your content with fresh ideas.
Reporting
We measure your corporate podcast against relevant KPIs and keep it up to date with regular updates. With professional analysis and many years of experience in modern marketing, our experts will help guide your campaign to success.

What's up with content marketing?
Our Content Marketing Blog
The vast ocean that is Content Marketing can be tricky to navigate. Our credo is to create easy-to-understand content, no matter how complex the topic is. Stay curious.

Automatisieren mit Künstlicher Intelligenz: Die Top Tools im Vergleich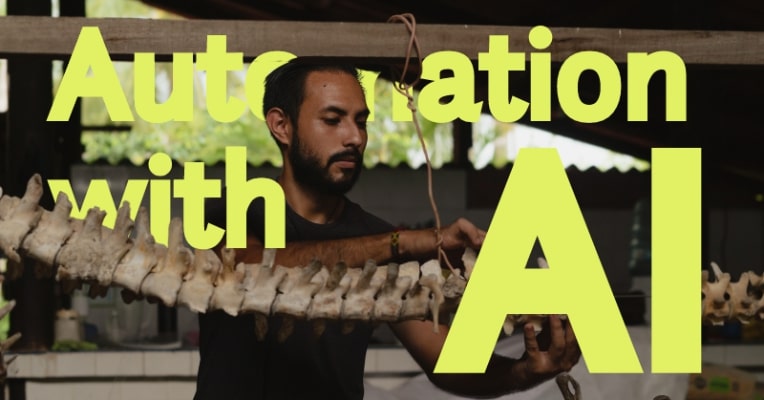 Automatisieren mit Künstlicher Intelligenz: Die Top Tools im Vergleich
8. November 2023
4 min Lesezeit
Künstliche Intelligenz: Die besten Textgeneratoren im Vergleich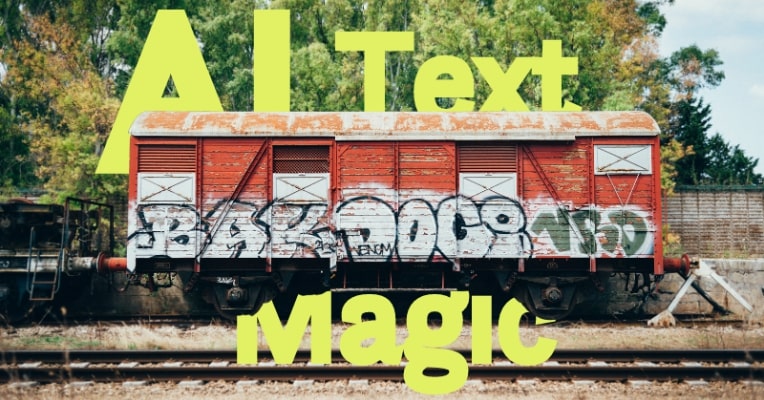 Künstliche Intelligenz: Die besten Textgeneratoren im Vergleich
30. October 2023
7 min Lesezeit
Künstliche Intelligenz im Marketing: Bewährungstest für die neue Technologie
Künstliche Intelligenz im Marketing: Bewährungstest für die neue Technologie
14. October 2023
7 min Lesezeit